AIR TRANSPORT
Air transport is the mode of transport that consists of transporting goods (loads) and / or persons through aircraft (air traffic). It is based on standards of the IATA International Air Transport Association.
Benefits:
The air transport is ideal for the transport of goods of light weight and volume and / or of an urgent nature. It is also suitable for long distance and intercontinental trips.
Groupage for import and export;
Refrigerated loads (conditioned by customer) and also dangerous (Dangerous goods, under acceptance);
Issuance of mandatory documents for international transportation;
International transport triangulations and the integration of complementary multimodal;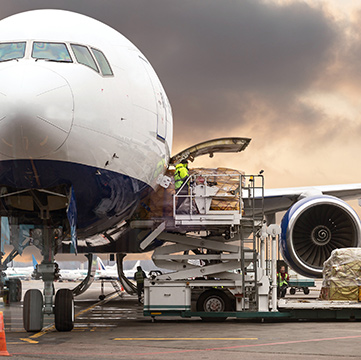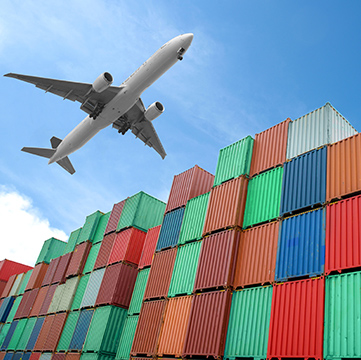 ---
AIR TRANSPORT...Do not hesitate to ask us for a quote and we will get in touch with you as soon as possible...